This is the Greatest Adventure of a Lifetime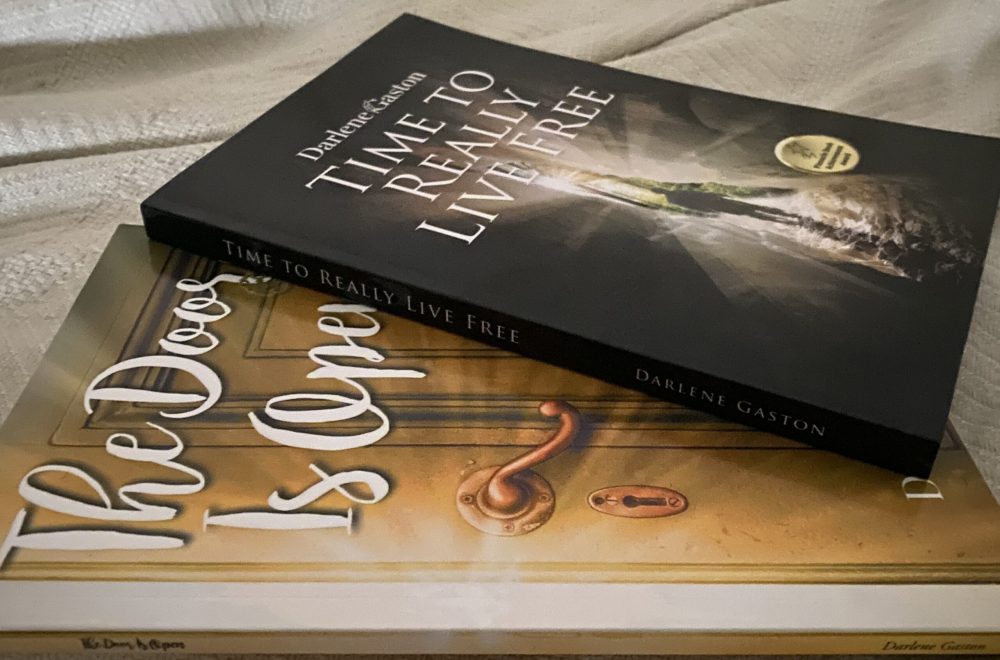 I thought and believed, for most of my Christian walk, I was living "free in Christ".  Until one day, for the umpteenth time, God asked me to read about the adulterous woman thrown at his feet.  Have you ever wondered how in the world Jesus could tell the adulterous woman to "go and sin no more"?  I have, for years, because my life did not line up with what he was telling her to do…
Come Through the Open Door
Jesus opened the door for the whole world, the entire human race, for all time, and invited all of us to live in God's portion.
When we know that we know for 100 percent surety, within our core values, that God loves us no matter what, then we walk like we are loved 100 percent, and this is how everything else follows…

"Legalism, the law, will never are able to do what God is able to do within us."
Chapters 1-3 (external Link to Amazon)
Chapter 1 (External Link to Amazon)
An Award Winning Christian Author with the desire for people to truly understand who God is and who they are in him through the lens of grace within the New Covenant.
Like Paul, she quit being a law woman and became God's woman. She has pursued tearing down pharisaical beliefs within the modern church. She calls Northern Nevada her home with her husband, Bryan; her sons, Taylor and Cameron; and her teacup schnauzer, Simi.
Darlene is a multi-award winning and five star review Christian author.
"The Door Is Open is a stellar read that can enrich, benefit, and inspire many people's lives thanks to the wisdom found throughout The Door Is Open so I, of course, have to award this dazzling book five stars!"
"Every church and library should have a copy of this book for its members to read! Congratulations 'Time To Really Live Free'."
"She connects the strength of Jesus' gospel and the game-changing difference between self-empowerment and God-empowerment."
An email you'll always want to open.